about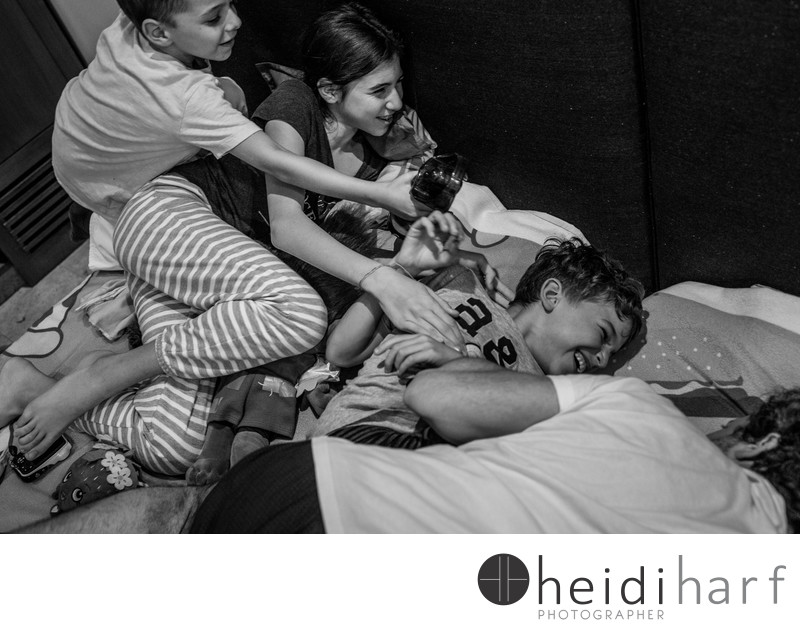 my wonderful, loud, crazy, wild and loving family
I am a mother of three, and I love to create joyful, authentic images. From family portraits to day-in-the-life sessions with active kids, my passion is capturing both the big events and the small moments that reveal deep, loving relationships.
Whether it's rambunctious siblings at play or the tears of child who fell off a bike, I strive to create images that beautifully preserve those fleeting moments. I document other people's family as I document my own—with unposed images that are honest, usually fun, sometimes tearful, but always intriguing.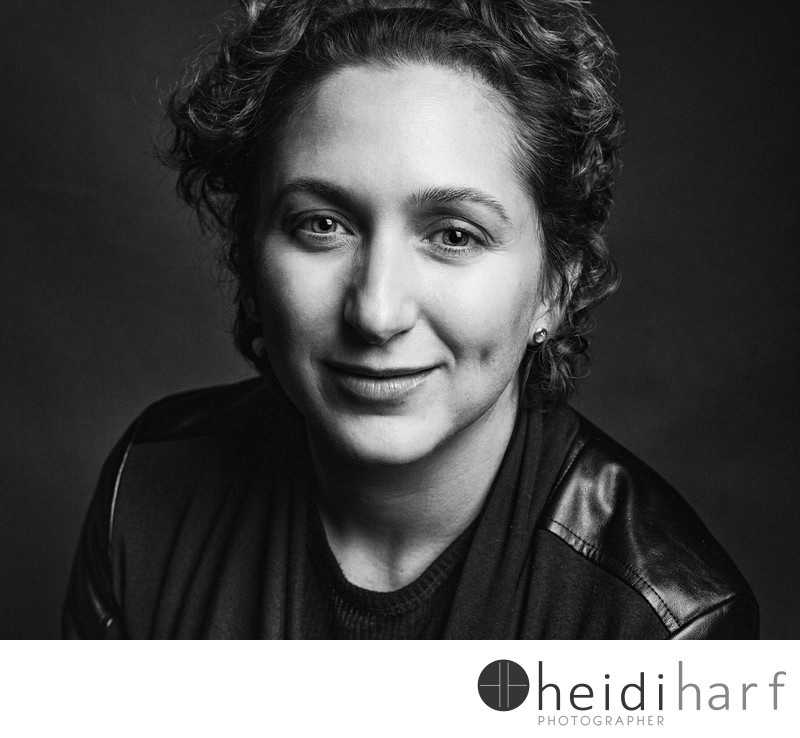 Heidi Harf - Image by Luis Garvan
Time passes too quickly, I cannot believe how big my kids have gotten—even though I don't feel any older, they certainly are. I am grateful that I have my family photographed every year. Those images are our story. When we look at our photo books, and I have tons, memories are ignited, and conversation are started.
I've read somewhere that science has proven looking at photographs strengthens our memory and relationships—and for children, it can even boost self-esteem and confidence. From my experience, I couldn't agree more. I have seen my children sharing our photo albums with their friends, and our family. They share their experiences with laughter and pride.
I treasure the opportunity to create photos that remind people how awesome they are in their everyday lives. I love to show the personality, quirkiness, sensitivity, of those in front of my camera.
In addition to photographing families and portraits, I am committed to documenting humanitarian efforts in Colombia. I am Currently working with the Casa Colombia., a project that is on going and far from finished. You can see some of the images here.
I have worked with Sala Ana Frank, both not-for-profit foundations that offer free medical care to children with no resources. My images have assisted in fundraising to provide care and long-term recovery services for their young, underprivileged patients.
I split my time between Colombia and my childhood home in New York (where I spend time with my kids, siblings,spouses, nieces, and nephews). For me, family is everything and I look forward to the times we are all together. My mother always said, "Life is not a dress rehearsal."
I want to live my life by that motto. Its not always easy, but I am trying to be more adventurous, more mindful in what I do everyday. I am always learning, and constantly growing as an individual, a mother, a wife, and an artist.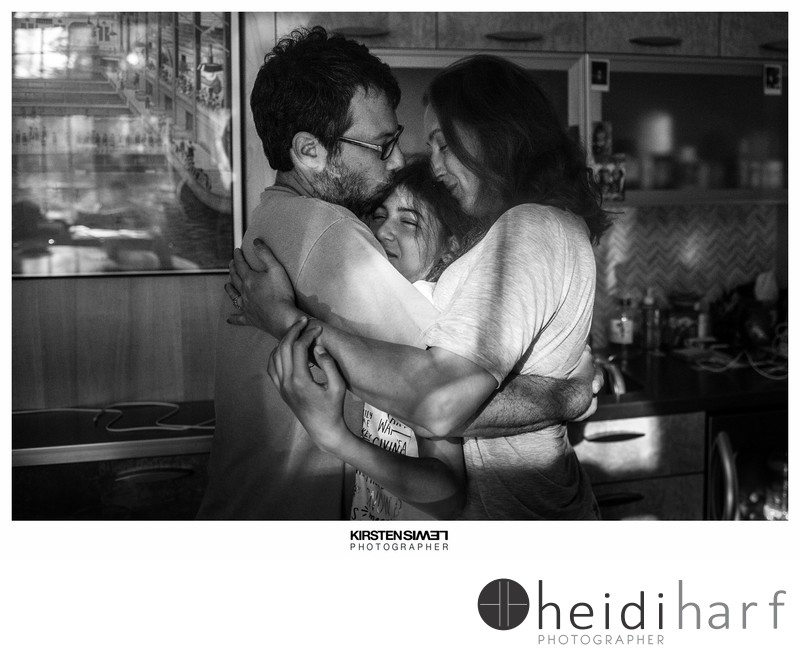 Me with Simon and our oldest Sula (image by Kirsten Lewis)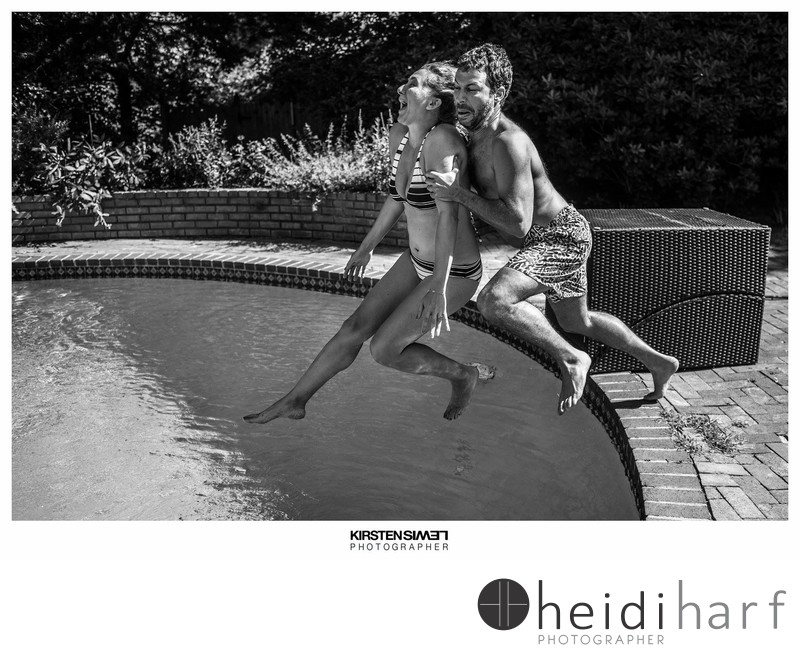 Every single summer I get pushed into the pool (image by Kirsten Lewis)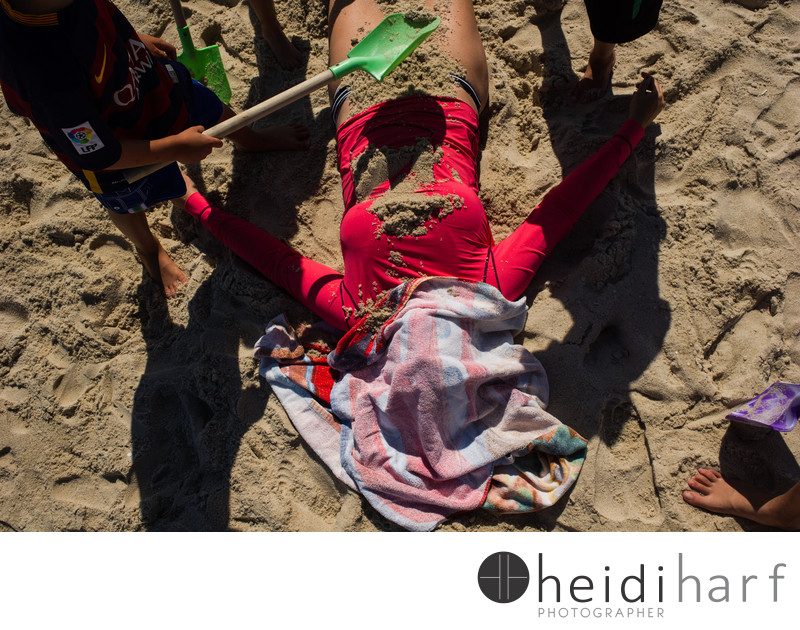 And every summer I get buried in the sand (image by Kirsten Lewis)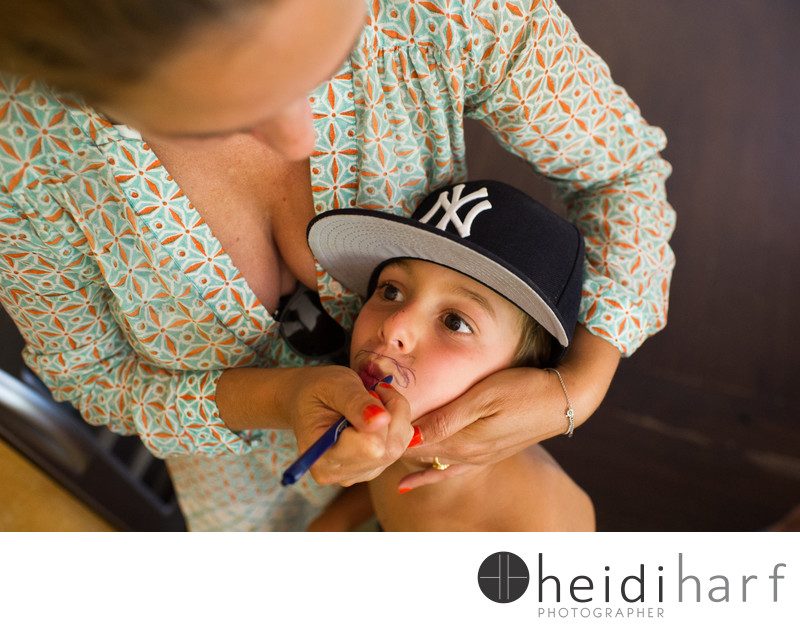 Sometimes I encourage my kids to do goofy things (image by Kirsten Lewis)
365 Project
Want to see more of my family photos? Check out our 365 project on Instagram.